This article needs additional citations for verification. You can help Searchengines Wiki by by adding citations to reliable sources. Unsourced material may be challenged and removed.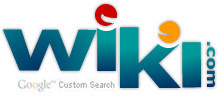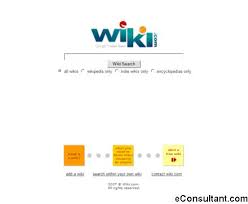 Wiki.com (not to be confused with Wikia Search) is a wiki search engine developed by an independent group of developers. It was created in 2004 and it primary purpose is to search all Wikia wikis, as well as Wikimedia projects and other Wiki-related websites.[1] It is powered by Google Custom Search. As of March 13, 2015, Wiki.com is currently unavailable.
About Wiki.com
Wiki.com searches all Wikia wikis, Wikimedia Foundation projects, and any sites based on MediaWiki. It allows the option to search Wikipedia only, people's wikis only, encyclopedias only, or all wikis (the latter which is the default search type).
Search results
Wiki.com uses thumbnails for almost every search result, and unlike Google , searches user namespaces as well.[2]
References
See also